FAQ's About Booking Events/Weddings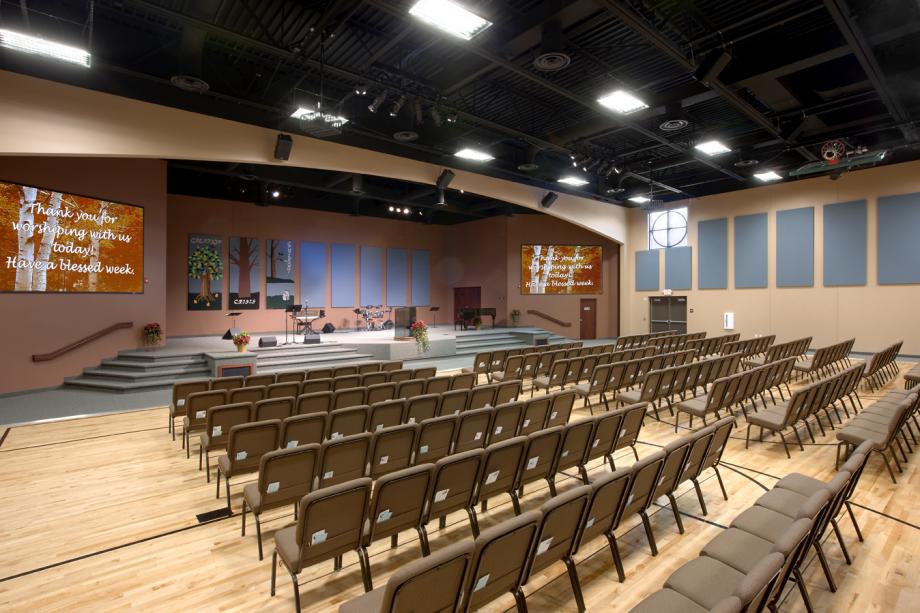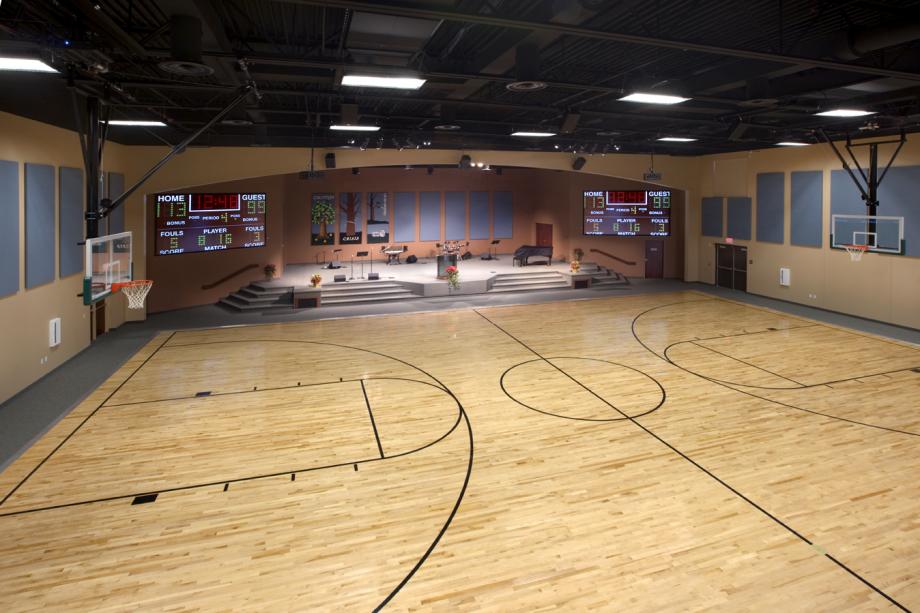 Erieside Church on the Boulevard added a Community Life Center in 2011. Rental of this auditorium/sports court is limited to
church members and regular attendees only.
For more information refer to the frequently asked questions below. If you need to speak with someone, please call the office M, W, F,10:30 am - 3 pm or email us at jgeraci@erieside.org.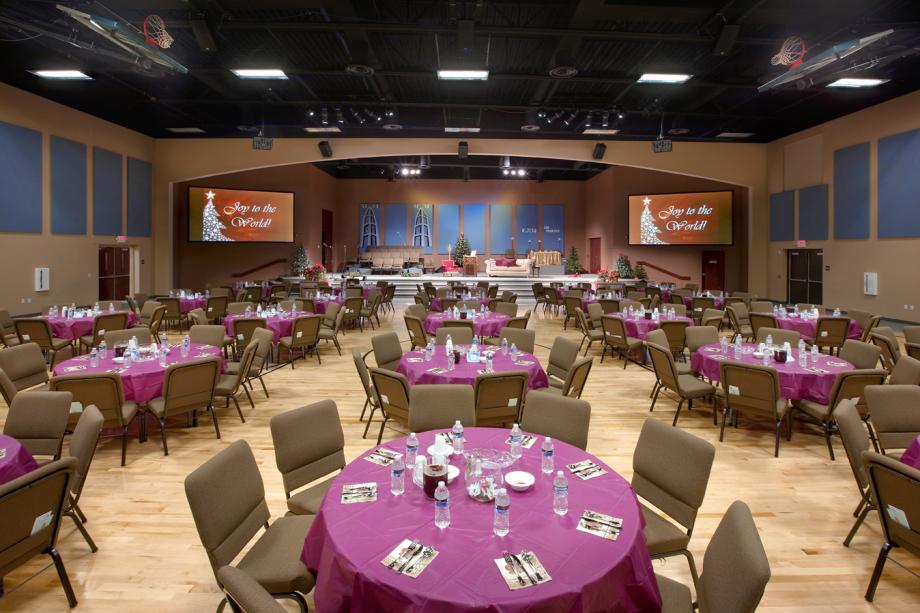 What Rooms Do You Rent Out?
Erieside Church members and regular attendees can rent our Community Life Center (CLC). The Lobby (at the entrance to the CLC) is also available for rent alone or in conjuction with the main CLC auditorium.
How Many People Can the CLC/CLC Lobby Hold?
When using round *tables, the CLC seats approximately 300 people (*60 " Round Tables seat 6-8 people). Set up with Auditorium Style Seating, the CLC holds approximately 500 people. The CLC Lobby Seats approximately 50 people comfortably at round tables. We have some additional tables for serving/head table use: Most are 8ft rectangles, we have a few 6ft rectangles as well.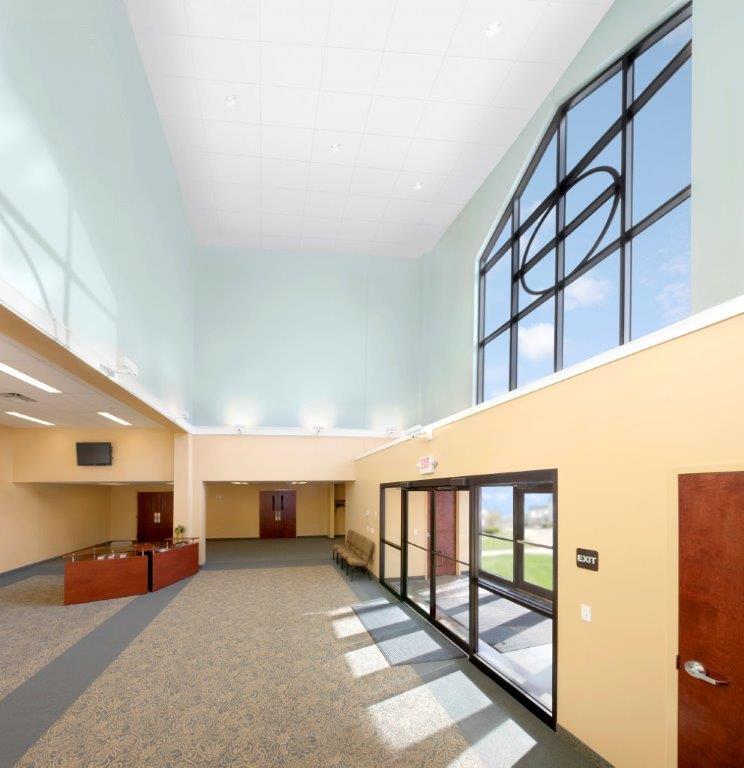 How Much Do They Cost to Rent?
The CLC: We charge a $225.00 Rental Fee and also request a $150.00 Refundable Deposit which is returned to you within 7 days from the date of your event and as long as the room is left in good condition and clean. The CLC Lobby: We charge a $75.00 Rental Fee as well as a $50.00 Refundable Deposit which is returned to you within 7 days from the date of your event. On-site security is required, so there is an additional $15.00 per hour charge (non-refundable) due upon rental agreement.
What Reservation Dates Are Available?
See our online calendar for dates/times that the CLC & Lobby are open, but call or email the church office to confirm that your desired date is indeed available and to request a facility rental agreement- (440) 943-0151 /JGERACI@erieside.org SPECIAL NOTE: Due to our worship schedule, Sunday events are unable to be booked prior to 1pm. This would also mean no one would be able to access the church for event set-up until after 1pm.
Does Erieside Offer Set-up Assistance?
Generally, those renting the CLC center will choose to set up the room themselves, though Erieside does offer assistance. Call for pricing.
Does Erieside Clean Up After Our Event?
No, we usually do not clean up after your event. Though in some instances we offer this service for an additional fee. Call the office for more information.
Do You Have a Stage and A/V Equipment Available?
We have Wifi, Stage, Multiple Video Screens & Microphones available. Please contact the church about the availability and cost of these items.
How Soon Do You Need to Reserve the CLC?
There is no minimum or maximum time frame for renting the CLC. If the room is open, you may request to rent it with as little as 24 hours notice.
Does Erieside Have a Kitchen Available to Use for Events?
Yes. Erieside does have a kitchen available for your event. There is no extra cost for this, though we need to know in advance if you need access to it. You are responsible for cleanup and trash removal. Our kitchen is equipped with things like coffee makers, ice machine, and some large serving utensils, but you are required to bring your own silverware, serving bowls, dishware and table linens.
Do You Rent Out Your Chapel for Wedding Ceremonies?
Our chapel is available for active members only